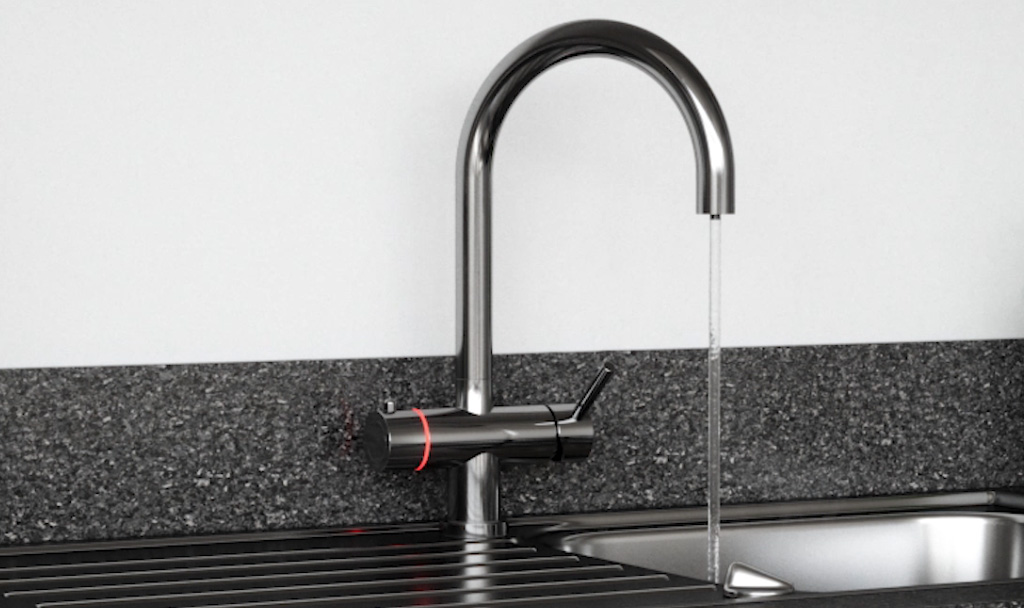 New 4in1 Hot Water Tap
Our new 4 in 1 kitchen tap combines 4 water functions into one kitchen tap, regular hot and cold, instant 98ºC hot and filtered cold water.
The 4 in 1 is the ultimate kitchen tap and take up less space in your kitchen than having a standard tap alongside a separate hot water tap. These kitchen taps are supplied as a complete kit with tap, tank and a filter.